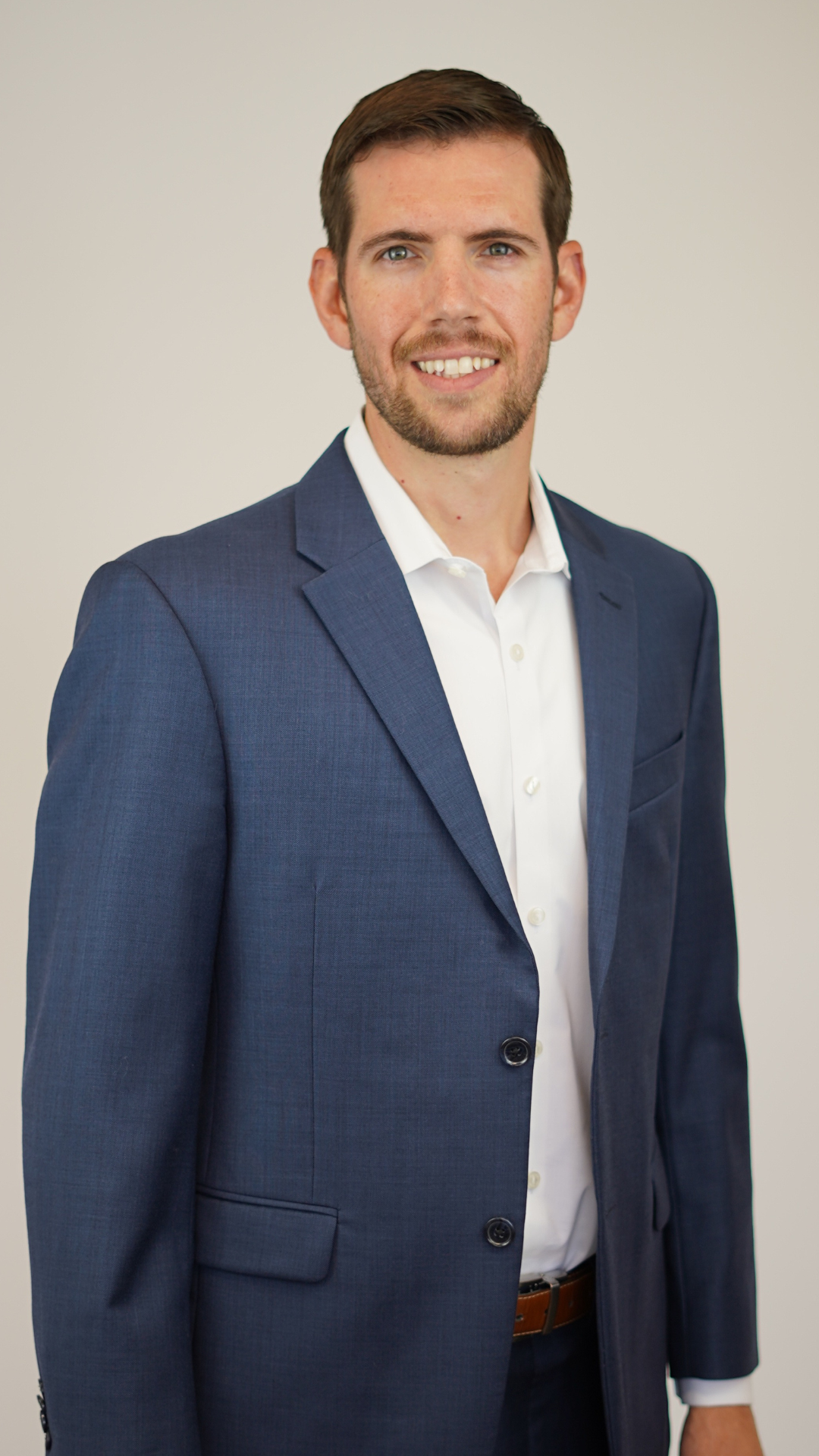 Nick Wilkie
Senior Loan Officer, NMLS #432445
Licensed in NC, SC, FL, GA, TN, CA, CO, MD, MN, NJ, OR, PA, VA

Originally from Forest City, North Carolina, Nick moved to Charlotte in 2005 to attend UNC-Charlotte where he obtained degrees in both Marketing and Management. He has been in the real estate industry since he was 15 years old, starting by painting houses for his grandfather. After graduating Nick entered the mortgage space and has been working as a loan officer for over 10 years. Nick is passionate about getting to know each person to provide a mortgage that aligns with their financial goals, as well as building an ongoing relationship through honesty and transparency.
Nick loves spending time with his wife, Jessica, and his two children, Ben and Lilah. He loves playing guitar, traveling, golfing, attending church on Sundays and reading his bible, and is a Panther's fan!
Nick Wilkie did a great job! He educated me on PrimeLine's role and how it gets customers better rates (and low/no points) compared to dealing with the same loan companies directly. Good and quick communication, info, and answers to questions on details and process. Closed in two weeks even with an appraisal. Recommend to anyone in addition to talking with lenders directly.
Working with Nick and team was an absolute dream, the process was seamless and speedy. Really great communication skills and quick response times, even after business house. All my concerns were addressed and questions answered without judgement. I closed a week ago and I have already recommended him to a colleague. I highly recommend Nick, he will take excellent care of you and make sure you get the best rates and terms.
Smooth and easy experience! Nick was incredibly helpful in explaining the process and terms. I was always in constant communication about every step in the process. Signing was done at home which made things simple! Overall, a wonderful, no-stress refinance! Thanks!
I would highly recommend Nick Wilkie. He helped me secure the best rates for a custom length refinance and a few years ago did the same for me on a new mortgage. He is smart, efficient and makes the process as easy as a home loan could possibly be. I have recommended him to friends and all of them have raved about their experiences with Nick
I was very impressed with how Nick and Amanda explained everything whic was in our best interest to refinance our mortgage. They made this an easy process and we didn't have to jump through hoops for our refinance which was able to close within 30 days from start to finish. They gave top-notch service and kept us in the loop even with the holidays. 100% professional and welcoming! I will definitely refer PrimeLine to anyone looking to refinance or for their mortgage needs! Thank you!
Nick was incredibly responsive to all our questions as we investigated a wide range of options and found us a deal that was creative and super competitive. Once the deal was inked, he also followed up consistently on the deal components and made sure we hit the closing date without hiccups.